Painting & Decorating
WATER STAIN COVERAGE
REDECORATION
WOODWORK SCUFFS
INTERNAL AND EXTERNAL
CEILINGS AND WALLS
WALLPAPERING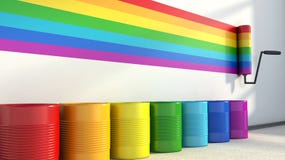 Our decorating team are friendly, reliable and professional. The 1st fix decorating team are experienced and can help no matter the size of room or house.

If you are thinking about sprucing up your home, or you would like a complete refurbishment or simply a freshen up then 1st fix can help. 

There's nothing better than having a newly decorated room, exactly to your taste that you can feel totally at home in.  1st Fix can help you transform any room with the simplest touch or through a complete renovation with our quality services. If you would like to arrange a free quote from one of our professional, local painters and decorators then give us a call.
Our Guarantee to you:
At 1stfix.com we offer a six month no quibble guarantee on labour. This means if something goes wrong as a direct result of our engineers work, you can call us and we will send someone to assess the problem. Where the fault is found to be ours, we will repair it and you won't have to pay any charges.

We Also carry out Plumbing, Electrical, Handyman, Fire Alarms, General Building & Carpentry works.