Have you been thinking of renovating your home? Now that we are in May, many of us have settled back into work and back in a routine again after Christmas! With the days getting brighter and the weather getting warmer (sort of!), it is the time that many decide to renovate their home, looking for a fresh look. Here are 3 things you can do to improve your home over the next few months. Decorating can seem like a daunting task that is too big to handle, however, this doesn't have to be the case. Starting with a room at a time can sometimes be the place to start.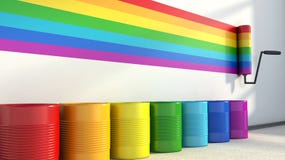 Why Choose a Professional Painter & Decorator?
It's the time of year that many are thinking about sprucing up their homes whether it's a complete refurbishment or simply a freshen up. Many take to DIY thinking they can meet the standards of the professionals, however, it normally ends in tears with low quality finished, patches of uneven coating drips on furniture and more. Instead of attempting a 'do-it-yourself' approach and ruining both the walls and carpet, you can hire 1st Fix who can ensure you receive a high-quality job.
There's nothing better than having a newly decorated room, exactly to your taste that you can feel totally at home in.  1st Fix can help you transform any room with the simplest touch or through a complete renovation with our quality services. If you would like a no obligation, free quote then give us a call.


How To Give Your Ceilings A Refresh!
Many of us rarely look up whilst we are sitting in the living room or even cooking in the kitchen and so when we do, we can be shocked at the state our ceilings have gotten in to. Often referred to as a filth wall, we tend to overlook the top of the room when deciding to give our homes a new look or refresh. Matching Sometimes this can be the easiest option as it requires simply sampling the current colour of your walls and going with it. Although we do not walk around the room looking at the ceiling it makes such a difference when we freshen up the ceiling as it can brighten the room.