Gas Safe Register's latest research reveals that just over half of people asked (53%) don't have their gas appliances checked annually, with one in six taking no action at all to ensure their homes have safe gas appliances. We've put together a list of things all landlords need to know.
1. Carbon monoxide alarms need to be in all properties where there is a solid fuel burning appliance.
This includes wood burning fires and stoves. It is a legal requirement and is really common sense. The law doesn't extend to gas appliances, but this is being reviewed by the Government. We believe it's best practice to  install carbon monoxide alarms if you have any gas appliances. 
2. A degree of flexibility has been introduced to gas safety checks, but they must still be completed annually.
In April, the Government introduced amendments to gas safety regulations so the checks can be carried out in the two months prior to the due date, while still retaining the original expiration date. This means you don't have to stress about leaving it to the last minute and struggling to gain access to your property to carry out the check. These checks must be completed within 12 months of the installation of a new appliance or flue.


3. Ensure the checks are completed by a qualified Gas Safe registered engineer.
Registered engineers have been trained in gas safety and the standards needed for appliances and installations. It's illegal to use a non-registered engineer. All engineers carry an ID card, which you should ask to see. All of our gas engineers are fully qualified and also registered with Gas Safe.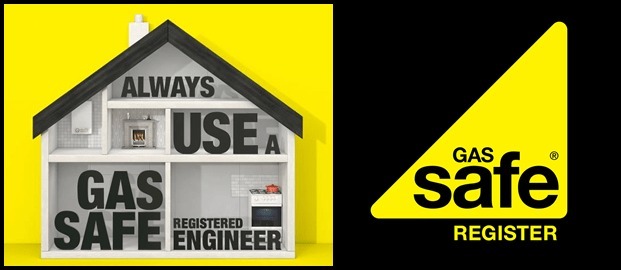 4. Keeping hold of the paperwork is important.
You must provide a copy of the certificate (the 'Landlord Gas Safety Record') to your tenants within 28 days of the check being completed. Any new tenants must receive a copy of the most recent certificate before they move in. It's best to get acknowledgement of receipt from the tenant with a signature for your records. You are legally required to keep a record of the safety check for at least two years, or where you have used flexible dates as above, at least the two previous records..


5. Register your appliances.
By registering your appliance, you'll be kept up-to-date with any product recalls or necessary safety repairs. You can also check the details of any older appliances you might have. It may also entitle you to an extended warranty or guarantee. Visit landlords.org.uk/support-advice/product-recall-and-safety-notices for more information.